Maria E. Fonseca D.D.S.
Dra. Fonseca has practiced for many years in Los Algodones dental offices. She invites previous patients as well as new ones to visit her in her new location.
Dental Insurance accepted (with pre-approval)
2 chairs to serve you faster
Ask about Specials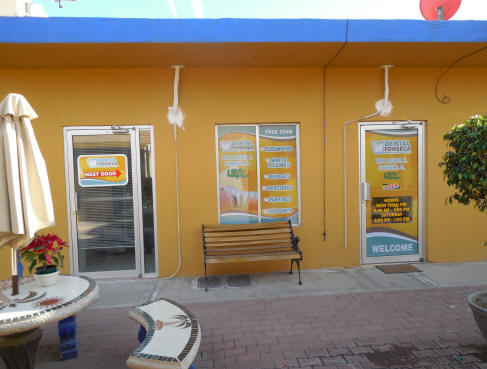 Dental Prosthetic Services
Implants
Dentures - Porcelain, Acrylic or Flexible
Partials - Metal, Acrylic or Flexible
Combination Partials
Hard or Soft Denture Relines
Repairs to Dentures
Immediate Upper & Lower Dentures (Alveoplasty)
Restorative Dental Services
Composite Fillings
White Fillings
Silver Fillings
Bonding
Bridges
Root Canals
Metal or Composite Posts
Space Maintainers
Cosmetic Dental Services
Porcelain Jackets
Veneers
Inlays
Onlays
Crowns
Teeth Whitening
Other Dental Services
Traditional & Deep Cleaning
General Oral Surgery
Wisdom Teeth Extraction
X-Rays
Sedation
Prescriptions
Periodontics
Orthodontics
Please Note: Do not be confused.
Dra. Fonseca has moved to a new location. The office at her old location is NOT AFFILIATED with her practice.
Phone: USA
1.855-755-0640
Mexico & International:
011 52 (658) 517-7650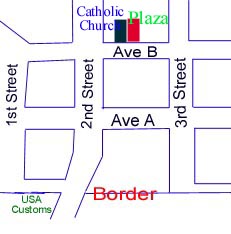 Location:
Ave B between 2nd Street & 3rd Street
in the plaza west of the Catholic Church